About Us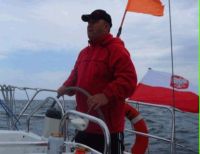 We have been active on the yachting market for 35 years
Our products are present in many European countries
and have been displayed at a number of national
and international shows.
Basing on our experience, we can undertake the construction
of yachts of any type
We can also design inland and sea-going yachts.
We manufacture models and forms for constructing yachts,
boats, car replicas, horse trailers any other trailers made of laminated panels.
We renovate, paint, rebuild and upgrade yachts.
We also sell kayaks, canoes, and rowing/motor boats.
We make fittings of acid proof steel, masts, booms, upholstery and rigging.
We offer solar panels and battery charger sets.
We work in partnership with best companies in yachting industry.
We act as an agent in purchase/sales of boats of every type
We provide maintenance service .
Our experience guarantees reliable, high quality performance.
35 years experience and many satisfied Clients it in whole europe guarantee of our quality .